Veriton Pharma has a board of executive directors and non-executive directors.
Dr. Graham March,
PhD, MRPharmS – Non-Executive Chairman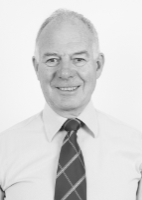 Dr Graham March is a pharmacist with more than 40 years' experience gained at major pharmaceutical companies and in the NHS. He has particular expertise in the formulation of tablets, oral liquids and injections and quality control. Prior to founding Veriton Pharma, Dr March was a research pharmacist at Great Ormond Street Hospital for Children, where he developed a number of unlicensed medicines for rare inherited disorders. Earlier in his career, Dr March worked at AstraZeneca, with responsibility for the launch of several products in the UK, after which he was appointed to a number of roles at the Oxford Regional Health Authority.

---
Dr. Stephen Jones, PhD, MRPharmS
Group Chief Executive Officer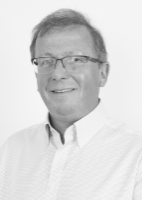 Dr Stephen Jones is an experienced pharmaceutical industry executive with a track record in branded medicines and consumer healthcare along with a successful history of new product development. Dr Jones has gained his experience working at major healthcare companies such as GlaxoSmithKline, Sterling Winthrop, Beecham Pharmaceuticals and Merck Sharp & Dohme. His most recent role was with the dermatology company Evocutis plc, where for the previous 6 years he held the post of Chief Executive Officer. In this role, he developed strategic initiatives, managed operational activities and negotiated commercial relationships.

---
Jason Saiban, LLB
Non-Executive Director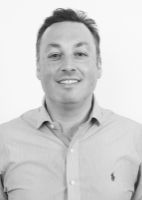 Jason Saiban is a partner at leading City law firm Charles Russell LLP. Jason specialises in commercial contracts and large-scale projects and advises clients in a broad range of sectors from sports to charities. He has particular expertise in areas relevant to Veriton Pharma including healthcare, technology, distribution, licensing, procurement and outsourcing.
---
Dr. Hannah Aiken
Director and Chief Scientific Officer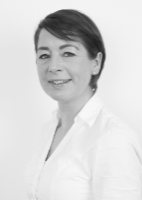 Dr Hannah Aiken joined Veriton Pharma in 2013 as a highly skilled pharmaceutical product development expert. After completing her PhD at Kings College London, Hannah joined MedPharm where she gained extensive product development and analytical experience through the development of a variety of dosage forms. Hannah has developed projects at all stages, from proof of concept through to robust commercial products, including products which have subsequently been awarded a Marketing Authorisation. Hannah is listed as an inventor on a number of patents and has published numerous papers. At Veriton Pharma, Hannah was promoted to Head of Product Development and Medical Services in 2017 and then most recently to Director and Chief Scientific Officer in 2018.